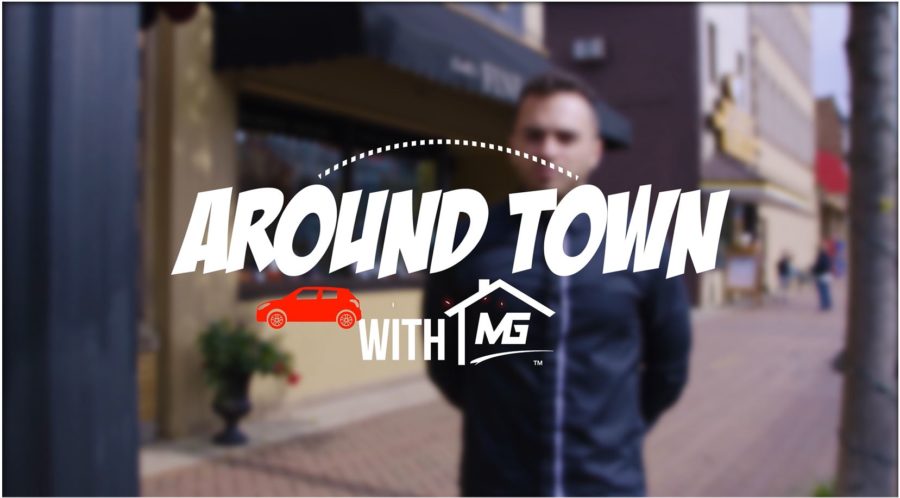 We are so fortunate to be able to call Pittsburgh "Home"! Evolving from it's days as a Titan of Steel, Pittsburgh has transformed itself into a thriving metropolis and is world renown in the medical industry, technology hub, Hollywood of the Midwest, an up and coming gastrohub, and top tier higher education universities.  Although Pittsburgh itself is a very vibrant city, the communities and neighborhoods around town are the backbone of what truly makes the city extra special.
Around Town with MG became an idea when I had a conversation with friends and family about what makes Pittsburgh such a great place to live. One of the recurring themes were the amazing shops, places to eat, things to do, and especially the people of our hometowns. To help showcase those places, I wanted to start highlighting places Around Town that mean a lot to me and the people who are behind the scenes that make those places special.
Check out the various places Around Town, and be sure to come back and visit for new episodes.
Episode 1 – Bowser's  |  Episode 2- Cirelli's  |  Episode 3 – Mario's  |  Episode 4 – SCS United  |  Episode 5 – Vesuvio's |  Episode 6  – Mac's   |  Episode 7 – BoxSTRONG | Episode 8- Hank's | Episode 9 – Zooky's | Episode 10 – Emergency Edition
---
---
---
---
Episode 1 – Bowser's – Beaver County Smoke House
Located at: 1493 Old Brodhead Road, Monaca, PA 15061
One of the best places to grab a sandwich, salad, wings, BBQ or anything else that might fill that craving is Bowser's in Center Township, Beaver County. The restaurant has been around since 1993 with their most recent addition is Andy's BBQ.
"If you don't evolve, you die. And for us, evolution involves a whole lot of smoke. We specialize in smoking all of the classic meats low and slow using simple recipes and making everything from scratch." – The Bowser Culinary Philosophy
My favorite is the Pastrami Reuben! But the Wings are a must try too!
See the Video!! Check out the Bowser's Website! Order Food!
---
Episode 2: Cirelli's Fine Jewelry
Located at: 676 3rd street, Beaver, PA 15009
For over 35 years, Cirelli's Fine Jewelry has been a mainstay on Third Avenue in Beaver. Mike and Jodie Cirelli are on site daily to help with your jewelry needs. Cirelli's put the Jewelry Artistry back in to the jewelry store and do most services in the store. From finding your perfect piece, to jewelry repair, custom made jewelry, diamond setting, hand engraving and more, Cirelli's is your one stop shop.
See the Video! Visit their website! Check them out on Facebook!
---
Located at: 1420 Riverside Drive, Beaver PA 15009
A nautical theme bar and Steak & Seafood grill setting featuring a beautiful river view. Pizza, burgers, steak, seafood and more to satisfy the entire family's appetite. A marina is located right on the river front for boaters to dock and come grab a bite.
See the Video! Visit their Facebook page! Check out DoorDash for delivery!
---
Located at: 1220 Freedom Crider Rd, Suite 6, Freedom, Pennsylvania 15042
A Youth soccer club in western Pennsylvania – 8U-19U. The coaching staff of SCS United is committed to providing each child with a solid base of technical and tactical prowess. Encompasses players from multiple school districts in the Western PA, Greater Pittsburgh region!
See the Video! Visit their website!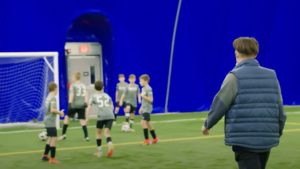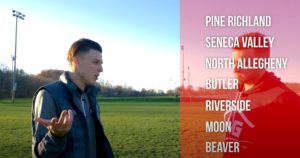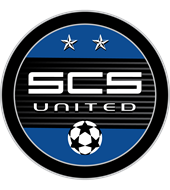 ---
Located at: 88 Wagner Rd #2489, Monaca, PA 15061
In business for over 36 years, Vesuvio's Italian Restaurant is the place to go to experience the great tastes and traditional charm of old-world Italy. They offer the best selection of Italian favorites made from secret family recipes using only the freshest ingredients!
See the Video! Visit their website!

---
Located at: 2698 Brodhead Road, Aliquippa PA
In business since the early 50's, Mac's Donuts has been a family run enterprise serving the best fresh donuts to the Beaver Valley for nearly 70 years. They still prefer to do things "old school" and are one of the top rated donut shops in the region.
See the video!  Visit their Facebook Page!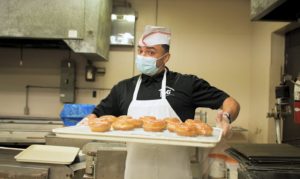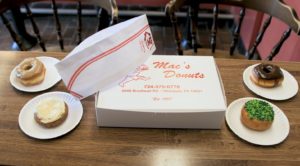 ---
Located at: 1101 Third Avenue, New Brighton, PA 15066   phone: 724.312.0032
Following her passion for boxing since she was young girl of 8 years old, Mallori Diamond, Owner & Head Trainer opened her boxing gym during the height of a pandemic.
"BoxSTRONG is a customized boxing program designed to provide you a full body workout that builds strength, improves endurance and challenges your mindset! The extra bonus with this program is that you will arrive for fitness, but quickly find community, accountability and partnership."
See the video!  Visit their Website!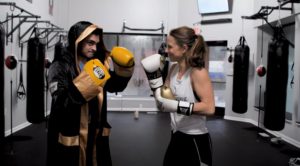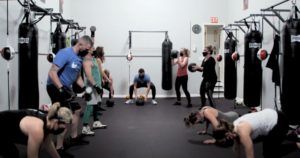 ---
Episode 8 : Hank's Frozen Custard and Mexican Food
Located at: 2210 3rd Avenue, New Brighton, PA 15066   phone: 724.847.4265
A Beaver County tradition since 1947, Hank's Frozen Custard offers a lot more than just creamy delicious soft serve custard daily. Their Mexican food menu has dishes such as tacos, burritos, enchiladas and tostados along with favorites like steak or chicken salads, burgers and fresh-cut fries!
See the video! Check out the Hank's Frozen Custard & Mexican Food Facebook page and their website!
---
Episode 9 – Zooky's Sports Tavern
Located at: 450 Constitution Blvd., New Brighton, PA 15066
A Beaver County staple owned and operated by the same family for over 50 years, Zooky's Sports Tavern is THE PLACE to catch your favorite sports teams on the many big screen TVs throughout the establishment. Offering great seating options both indoors & out! The awesome firepits keep the Pittsburgh winter cold at bay!
See the Video!! Check out the Menu & the Beer List!
---
Episode 10 – Emergency Edition!
One of the challenges businesses are facing today is the staffing shortage. In Episode 10, Mark sits down with Joe Peck from Union Savings Bank to talk about how this struggle is affecting Western PA and how we can help! Their solution may just be the ticket to becoming a new homeowner– which is a Win Win for all!
See the Video!
---
---
Episodes 11 & 12— Currently in the works!!
Stop back soon to check out more great places Around Town with MG!
---
---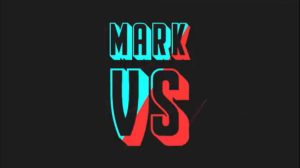 ---
---
Big Shout Out to the genius behind the camera– Burgh Brothers Media — Connor Zarefoss and Matt Hyre!

Check out their website and tell them Mark sent you!